Auto Glass Repair DeWitt MI
Dependable Auto Glass Repair and Windshield Replacement Services
At Priority, we operate a world-class collision center staffed with master technicians ready to provide our customers with auto glass repair or replacement service as needed when glass damage has their vehicle looking bad. Beyond the poor appearance that damaged glass gives to a vehicle, damages can be a safety threat due to the lack of transparency and compromised structural integrity in the event of a collision or another hard impact.
Our auto glass services begin with an inspection that determines if the glass can be repaired or needs to be replaced. If your glass damage requires replacement, rest assured that we only install OEM-quality glass that offers optimum structural integrity and transparency. 
Windshield & Full Glass Replacement
Adhesive bonded glass parts like the windshield, rear quarter glass, and rear window glass are key components of the structural integrity of your vehicle. Proper installation is important to maintaining the safety and structural integrity of your car. Our certified technicians use advanced adhesives and OEM quality glass to keep your automobile in top condition.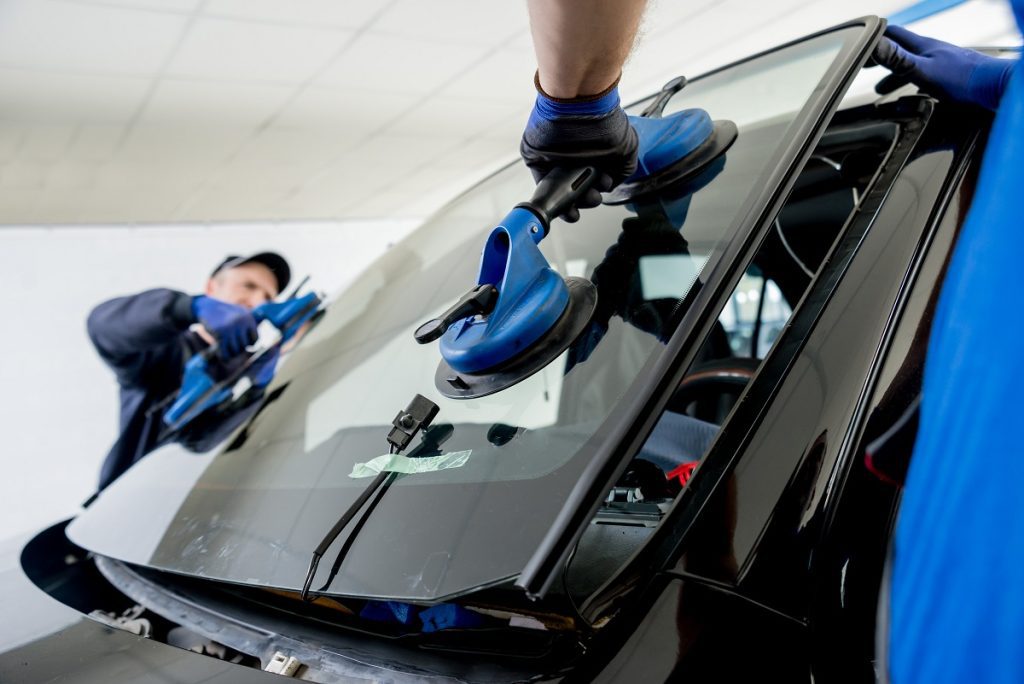 Auto Glass Repair When You Need It Most
If you own a vehicle with an annoying windshield glass chip or a rear window that has been smashed by the neighbor kid's baseball, rest assured that we can restore the damaged glass as needed with a glass repair or replacement service. Minor glass damage often qualifies for repair service, but excessively damaged glass will require replacement to restore integrity. Our glass repair and replacement services include master technicians with significant training and direct experience providing glass repair and replacement services across all makes & models.
Our glass repair and replacement services
:
for smaller chips and cracks, we can repair glass using a proven procedure that restores structural integrity and transparency. We begin by preparing the area by vacuuming and cleaning away any glass fragments or other debris. Once moisture, debris, and air get removed from the area, we then inject a penetrating resin to fill the damage. The resin is then exposed to ultraviolet light that hardens the resin and concludes the service. 
the first step of glass replacement service is the inspection that finds the glass is damaged beyond repair. When the glass damage is excessive, the only means of restoring integrity is replacing the damaged windshield, rear quarter glass, or window. Once we know that the glass requires replacement, we then remove the damaged glass and install OEM-quality glass to restore structural integrity, transparency, and safety. 
Contact us today for a free estimate! 
Primary Communities Served
Dewitt
St. Johns
East Lansing
Lansing